2021 VITA Virtual Services Fair - SAVE THE DATE!
Virtual services fair date: Oct. 20
VITA is pleased to host a virtual services fair on Wednesday, Oct. 20 from 8:30 a.m. - noon.
Service Fair overview
Join us for VITA's first Virtual Services Fair to learn more about Virginia's enterprise technology portfolio and new offerings. An exciting and informative agenda awaits – guest speakers and Commonwealth leaders will share the latest in modernized service offerings to help your agency achieve tech-related goals.
Executive Director of the National Association of State Chief Information Officers (NASCIO), Doug Robinson, will provide keynote remarks, complete with trends and priorities emerging from across the country. A featured service spotlight from VITA's messaging service owner and supplier, NTT Data, will share more about upcoming options for agency messaging solutions.
In addition, following the virtual services fair, we will offer question and answer sessions. Agencies will have the oppotunity to sign up for meetings with the subject matter experts.
View the services fair schedule
VITA services highlighted during the virtual fair:
Messaging services
Application integration services (AIS)
ePen
Box
Cloud services
Future cyber recovery
Robotic process automation (RPA)
Voice and data services update
Who should attend?
Agency IT resources (AITRs)
Chief information officers
Information security officers
Sourcing officers and specialists
Procurement analysts
Business analysts
Project managers
Finance managers
Other IT officers, managers and staff with an interest in services or buying IT services
Keynote speaker: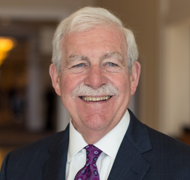 Doug Robinson
Executive Director
National Association of Chief Information Officers (NASCIO)
Featured service spotlight speaker: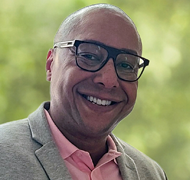 Vernard Brown
Messaging Service Owner
Virginia IT Agency
Questions?
Please email businessreadiness@vita.virginia.gov with any questions or if you need any additional information.