Please check back for 2022 conference details.
2021 Cybersecurity Reboot - Tools for building a cyber resilience
The Commonwealth Information Security Council held its seventh Information Security Conference on June 24, 2021.
Conference details
In the spirit of fulfilling our shared mission of securing information, the conference will include expert presentations for those with responsibilities for managing, auditing or assessing information security in their organizations.
In addition to hearing two keynote speakers, expert presentations and sharing ideas with fellow managers, auditors and technical professionals around this theme, conference participants will have the opportunity to:
Expand their professional networks. The conference will provide opportunities to talk and share ideas with security-minded colleagues.
Learn about security products and services. Security product and service providers will participate in break-out sessions.
Maintain professional certifications. Up to five continuing professional education (CPE) credits are being offered. Participants can claim one hour of CPE for every 50 minutes of presentations attended.
Who should attend?
Information Security Officers
Information Security Analysts and Engineers
Chief Information Officers
IT Auditors
Privacy/Compliance Officers
Risk Officers
Other IT officers, managers, and staff with an interest in security or privacy
Keynote speakers: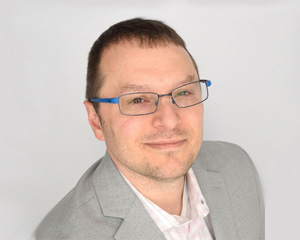 Brian Tirch
Chief Technology Officer, Homeland Security Division
Microsoft Federal
Larry Weaver
Professional comedian and business leader
Supplier Partner Opportunities
Vendor registration is $500 and includes a complimentary registration and the opportunity to present during the conference in one of limited spots. If interested, please email covsecurityconference@vita.virginia.gov for specific details.