Azure is a cloud computing service, which provides on-demand cloud computing platforms and application programming interface's (API) for reliable, scalable, and inexpensive cloud computing services. This allows for building, testing, deploying and managing applications and services. Azure is a set of cloud services to build and run a wide range of applications and services in a highly available host environment.
Network connections back to on-premise datacenters are required services and will be charged based on agency consumption, as well as applicable one-time nonrecurring labor fees.
Enterprise architecture will validate the requested cloud service items by comparing them to the cloud workload optimization service (CWOS) artificial intelligence (AI) solution. This is to ensure the workloads are being optimized and right-sized for best use in the Azure environment.
All new services and upgrades are based on current market prices at the time of procurement as part of the initiation process.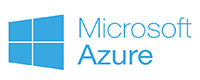 Key Features:
Capability for developers and users to create, maintain and deploy applications
Fully scalable cloud computing platform offers open access across multiple languages, frameworks and tools
Total support for Microsoft legacy applications
Greater awareness of enterprise needs
Easy one-click migrations in many cases
Conversion of on-premise licenses to the cloud
Support for mixed Linux/Windows environments
Offers inbuilt tool like Azure stack to help the organization deliver Azure service from the data center
Minimum service commitment period: Public cloud services have a minimum service commitment period of one billing cycle. Customers will be invoiced the chargeback resource unit rate for one billing cycle even if the service ordered is installed and decommissioned within the same billing cycle. The chargeback resource unit rate is not prorated for a portion of the billing cycle.
Note: All existing workloads are required to run in the private cloud before being migrated to a public cloud.
Frequently asked questions about this service can found at Cloud Services FAQs.