This page has been archived.
---

Our journey continues…
Welcome to the new VITA website
Together with VITA customers and stakeholders, the agency has redesigned the public website to create a more customer-centric and purpose-driven experience.
We are the Virginia IT agency
Aligned with VITA's business model transformation over the past two years, together we have reimagined our mission, vision, guiding principles and visual representation to reflect the new state.
As part of VITA's evolution efforts, we now introduce our fully redesigned, customer data-driven public website, which incorporates in-depth research, a focus on customer experience, and enhanced accessibility features.
Your feedback changed everything.
To achieve the goals of the redesign, the in-house VITA team conducted a layered, yearlong research project to obtain more information about customers' needs and VITA's strategic direction. Through surveys, focus groups, and web analytics, the team focused on a clean, simple, modular design with enhanced accessibility features, reimagined content presentation, and easy navigation for a better web visit experience. Thank you for your insights!
How'd we do?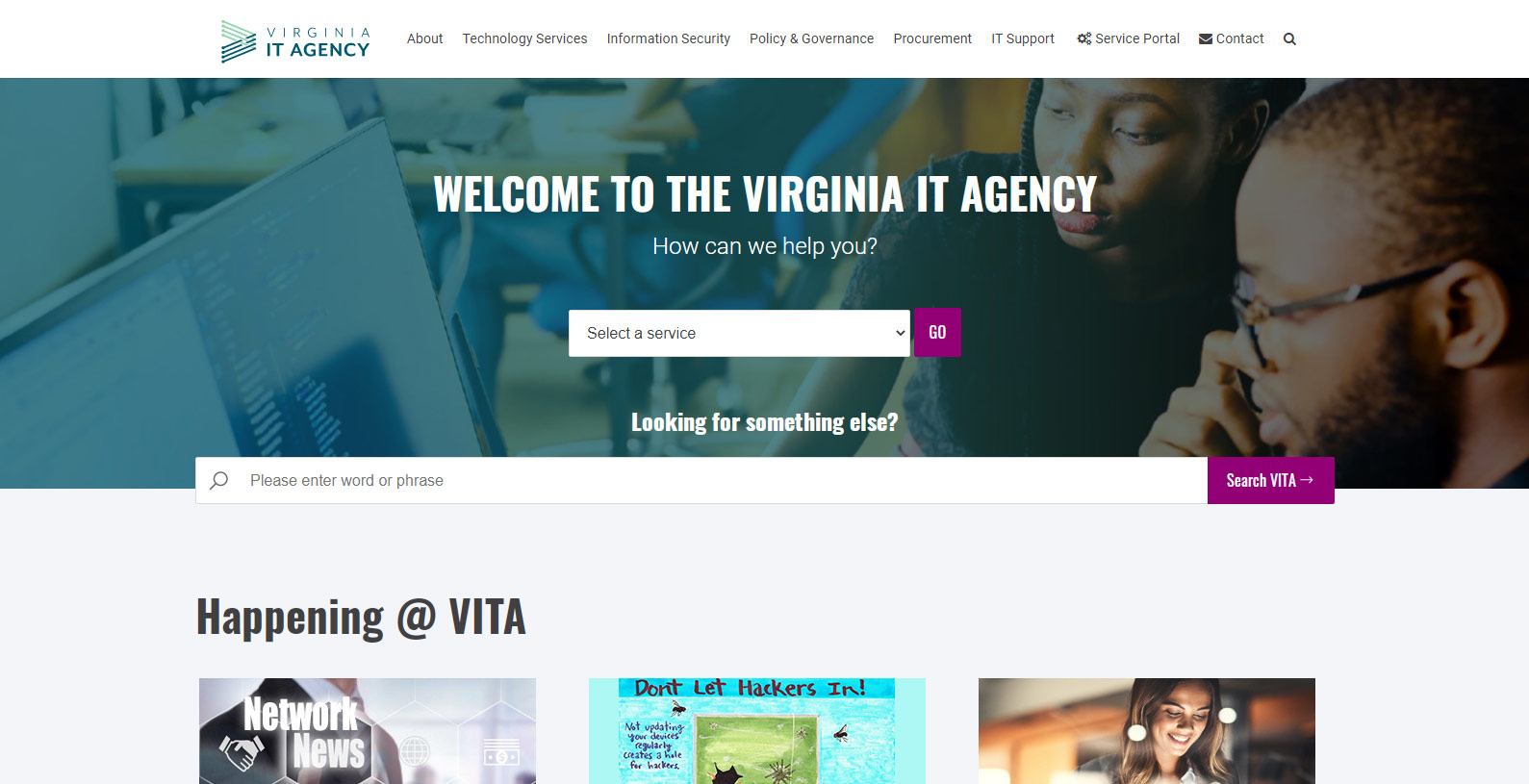 With the site newly launched, we welcome you to take a spin! Are you finding what you need? How is your experience? Share your thoughts with us via the site's pop-up feedback survey or shoot us an email at webmaster@vita.virginia.gov. We look forward to serving you.
Welcome to the NEW Virginia IT Agency website. How can we help you today?